Woodland Mansions are rare structures in Minecraft. It can be a challenge to find them, as they only generate in specific conditions. We've explored some of the best seeds for Woodland Mansions and get screenshots to validate them! If you check out the seeds below, you'll find this scarcely generated Mansion near your spawn, as well as some other helpful locations!
The Shortlist
Version 1.18: Minecraft 1.18 is still relatively new, so some of world generation might change these seeds.

Java Seeds

Third Mansion's a Charm: mansion
Mountains and a Mansion: -5596631996663293324

Bedrock Seeds

The Riverside Mansion: -501260903
The Underground Mansion: -1555671298

Version 1.17 and Prior: We know some of you might still run the 1.17 or 1.16 versions! The following list is for you.

Java Seeds

A Village, a Mansion, and a Monument Walk Into a Bar...: 7536219474719498403
Mega-rare Opportunity: -2924912394841125808

Bedrock Seeds

Competing Mansions: -24970
Multiple Villages and a Mansion Near Spawn: -1646242230
Java Seeds (1.18)
Third Mansion's a Charm
Seed: mansion
From spawn, there are three mansions within 2000 blocks in this seed. Mansions are one of the rarest structures in Minecraft (they're even more rare than Strongholds), so to have three of them this close to spawn is certainly a thrill. Do you think you can take on all three without dying?
Key Locations

Mansion #2: -2392 -760
Mansion #3: 1800 -488
Village #1: 344 -376
Village #2: -216 -264
Mountains and a Mansion
Seed: -5596631996663293324
This is a beautiful Java see that serves as both a Mansion seed and a world to show off the new world generation changes in 1.18. You spawn near a chunk of mountain ranges to brave through to enjoy the marvelous scenery around you. When you have established yourself as a mountaineer, you can head to the Woodland Mansion less than 1k blocks from spawn.
Key Locations

Mountain Ranges: From spawn, go negative X and positive Z
Village: 360 -280
Outpost: 568 -440
Mansion: -792 424
Nether Portal: -280 168
Bedrock Seeds (1.18)
Riverside Mansion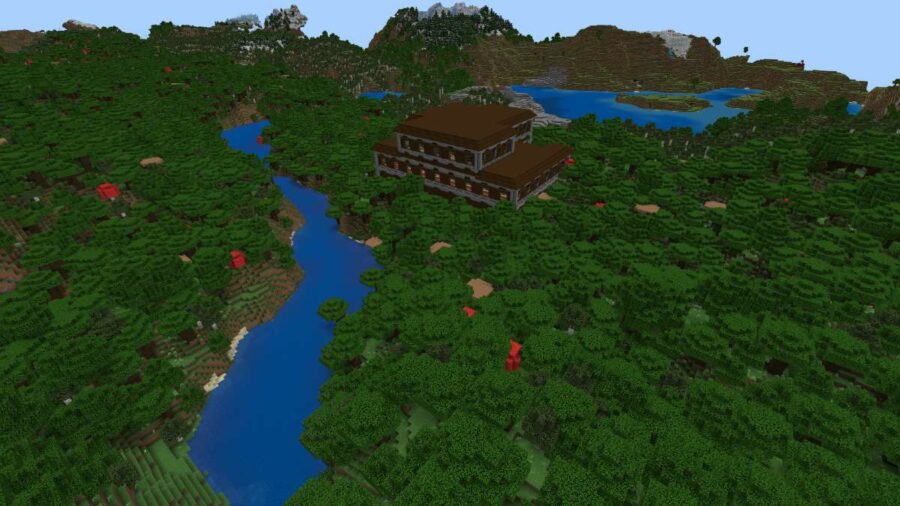 Seed: -501260903
If you want to make a Woodland Mansion your home, this is the best one to do it. You spawn at 0 0, and must only make a short hike to find the nearest Mansion, which overlooks massive river leading to a lake. You can tell that whoever built this mountain appreciated the beauty of nature.
Key Locations

Mansion: 137 -788
Nether Portal: 24 -472
Village: 776 200
Buried Treasure: 8 -184
Buried Treasure: -120 -168
The Underground Mansion
Seed: -1555671298
You need to go on quite an adventure to reach this Woodland Mansion, but the payoff is worth it. This is an incredibly rare seed where a Mansion generates inside a cave that stretches beneath the surface! We can only assume Dwarves made this Mansion. Just because they don't live there anymore, however, doesn't mean other nasties haven't moved in.
Java Seeds (1.17/1.16)
A Village, a Mansion, and a Monument Walk Into a Bar... (Java)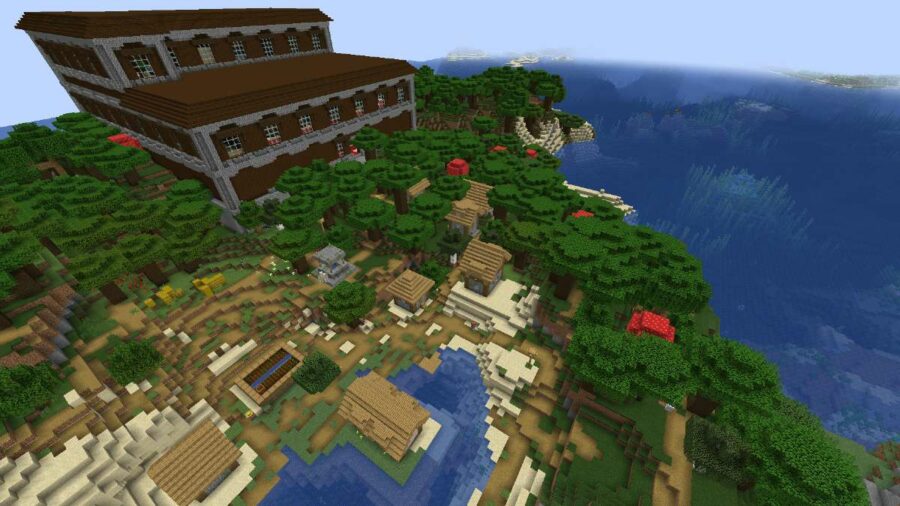 Seed: 7536219474719498403
This is a one-of-a-kind map in which you spawn near three unlikely neighbors: a Village, a Mansion, and a Monument. All of them are within 100 blocks of each other, which, to this day, has never been seen on any other Minecraft seed. Which alignment will you join? The Good, the Bad, or the Ugly?
Key Locations

Ocean Monument: 120 40 90
Woodland Mansion: 200 80 200
Village #1: 250 80 160
Village #2: 195 80 645
Village #3: 750 80 750
Mega-rare Opportunity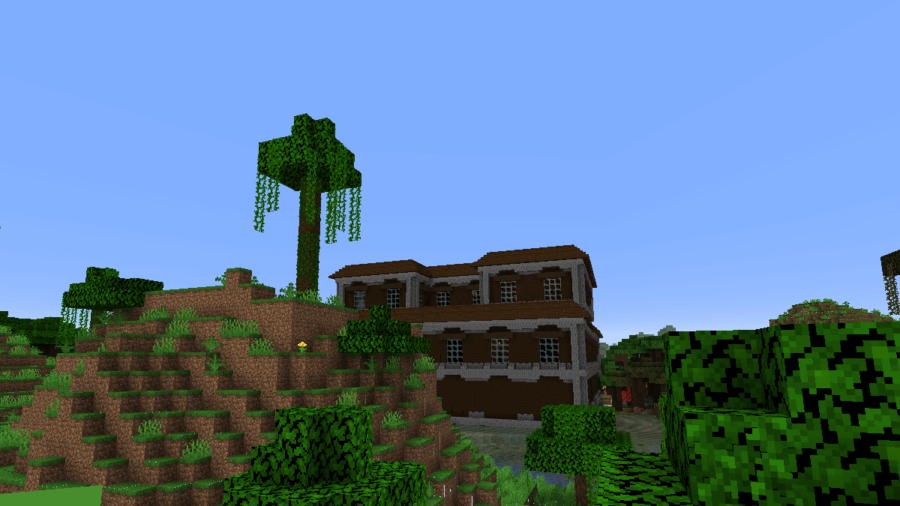 Seed: -2924912394841125808
Mansions are already rare enough, but to see them next to a Modified Jungle Edge biome is not something we've ever seen. Modified Jungle Edge biomes are the rarest of all biomes (your chances of running into one are about 1 in 400,000). This seed is worth playing just for the rarity alone! The best part? It's all right next to where you spawn!
Key Locations

Mansion: 50 80 40
Savannah Village: -350 80 -650
Desert Village: -460 80 -380
Taiga Village: -360 90 675
Stronghold: -515 35 -1700
Bedrock Seeds (1.17/1.16)
Dueling Mansions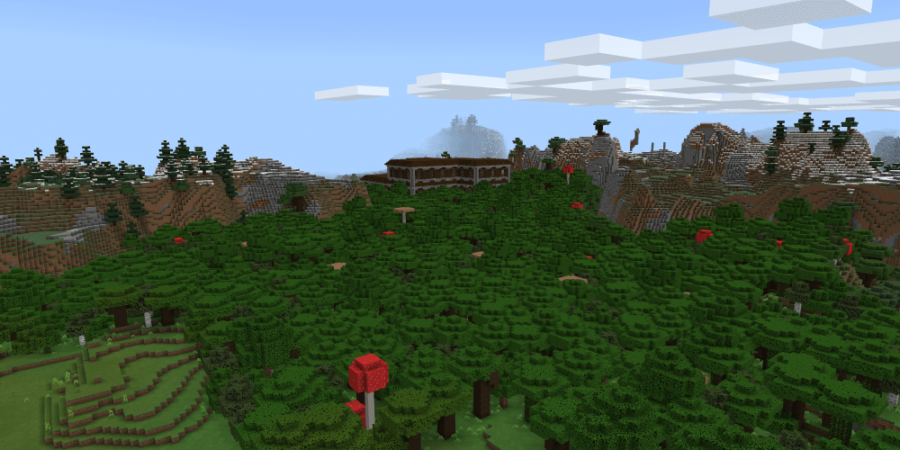 Seed: -24970
In Bedrock Edition, it can be a struggle just to find one Woodland Mansion. However, this map provides not only one mansion but two Woodland Mansions and a Jungle Temple near the spawn! You can decide which mansion is best, choose between them, and then change it to a condo building for Villagers! It never hurts to create some competition between mansions, right?
Key Locations

Jungle Temple: 695 80 40
Woodland Mansion #1: 500 80 540
Woodland Mansion #2: 1500 80 670
Mineshaft: 700 30 200
Spider Spawner: 366 17 153
Multiple Villages and a Mansion Near Spawn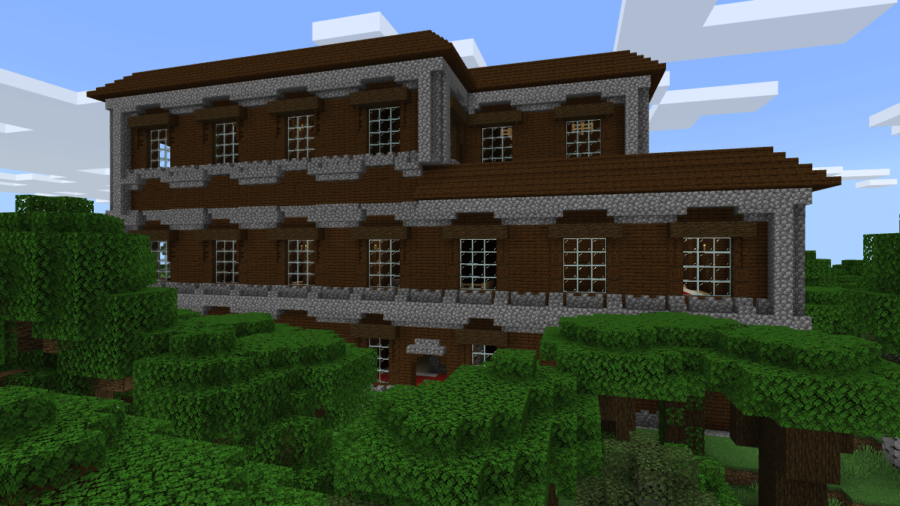 Seed: -1646242230
This is an incredible mansion map for beginners because it generates several villages, and all of them are very close to spawn. That means multiple different types of food, recipes, and trading options for you to prepare for the mansion, which is also very close to your starting point. The closest stronghold is over 1500 blocks away, but it's worth a visit once you beat the mansion!
Key Locations

Woodland Mansion: 500 80 -700
Village #1: -700 70 -750
Village #2: 108 70 170
Zombie Village: -350 70 240
Stronghold: -800 40 -1620